SHOWVEN FLAME SYSTEM is a hydraulic based flame effect solution for project or truss mounted installations. It is consist of flame head, pump station, control box and accessories such as hoses, cables etc. It can easily achieve remote fuel supply with the pump station and no nitrogen tank needed. Any installation direction of flame heads brings endless design inspiration to event planners. In order to meet the requirements of different application scenarios we designed two pump station (uPumper® P20 and uPumper® P4) and two flame heads (uFlamer® PF10 and uFlamer® X1800).
Hose:
High pressure steel wire braided rubber hose.
Main hose is used to connect between uPumper® P20 to fuel dispenser.
Branch Hose is used to connect between fuel dispenser to flame head, uPumper® P4 to flame head.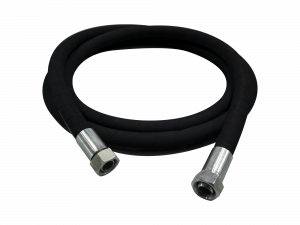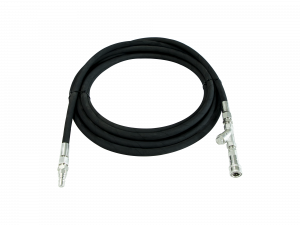 Main Hose 1¼ DN32                                 Branch Hose 3/8 DN10
Fuel Dispenser:
Fuel distribution between pump station and flame heads.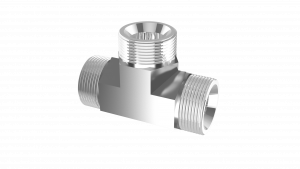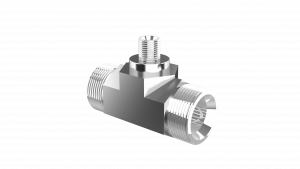 T-shape dispenser T 1¼-1¼-1¼            T-shape dispenser T 1¼-3/8-1¼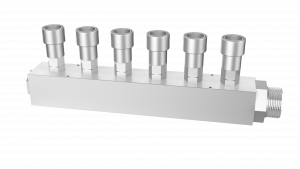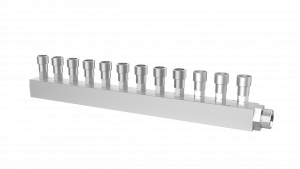 Fuel dispenser 1 TO 6                            Fuel dispenser 1 TO 12